People often ask "What is Kart Man's role in stabalizing the nation's ever increasing debt?" Great question.  I don't have the answer but I do have this highly detailed info graph showing what makes Kart Man so awesome.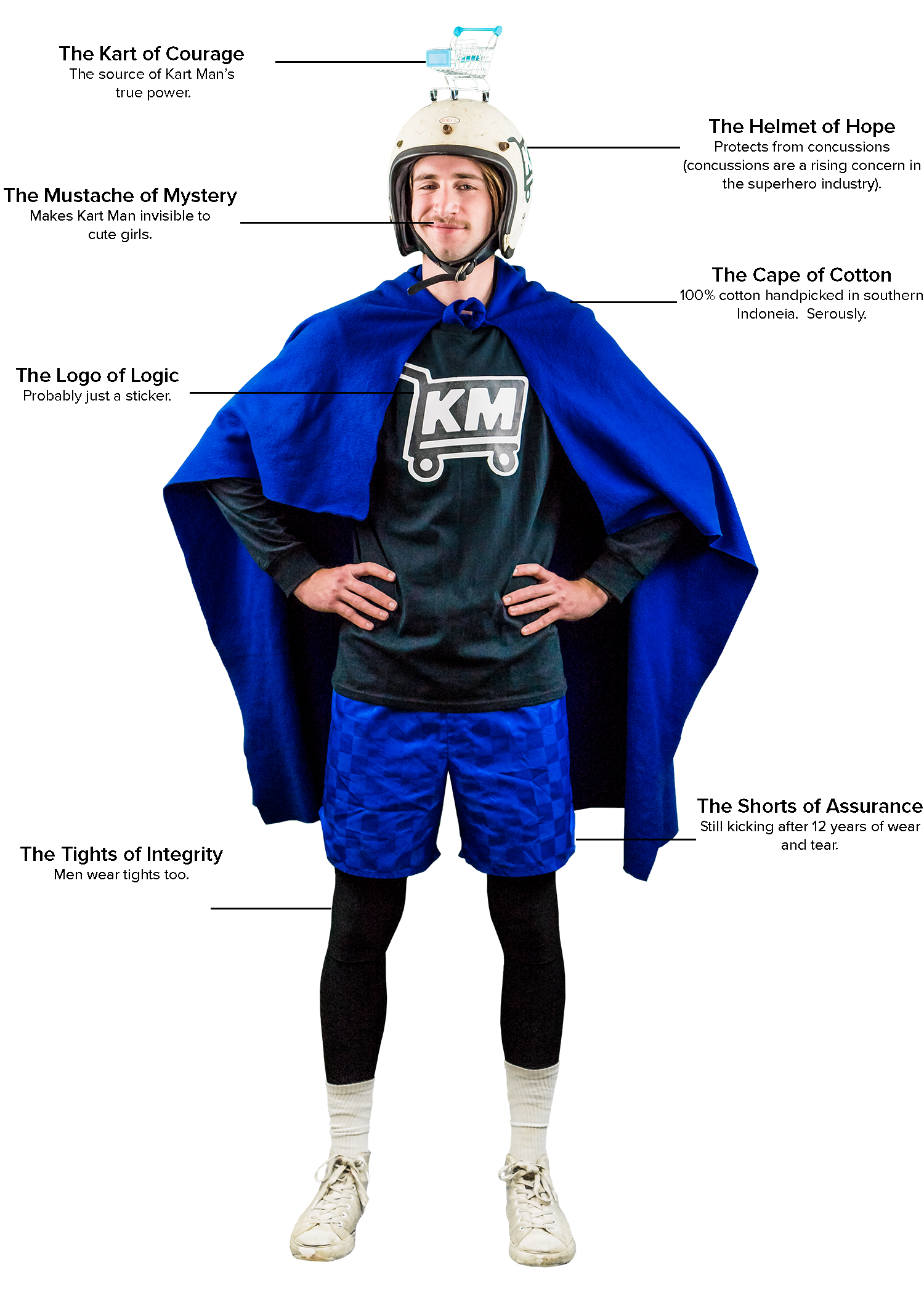 Between paying for rent, tuition and a gym membership being a super hero doesn't come cheap so we created some Kart Man swag to raise some funds.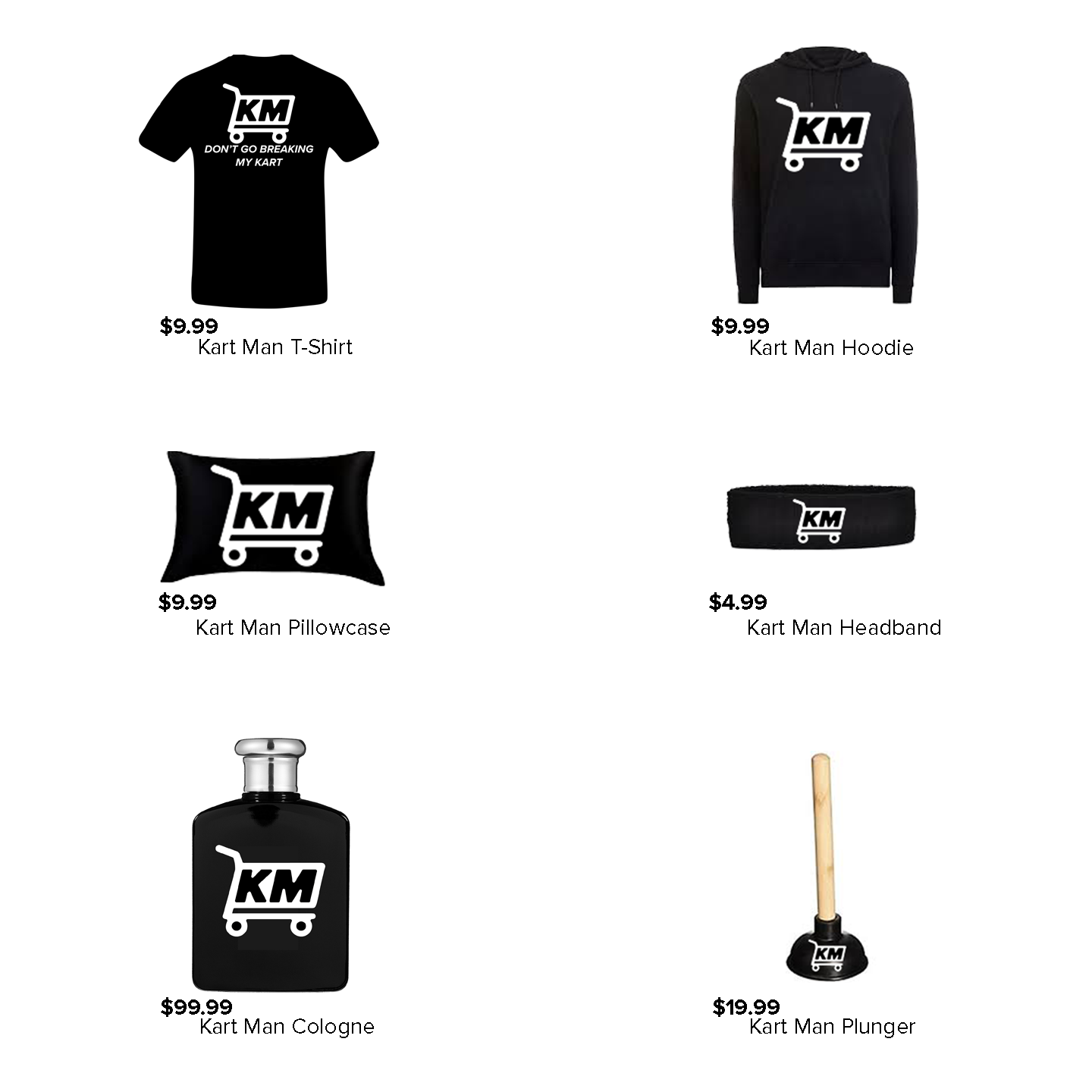 Thanks to modern advancements in technology, advertising, and dry shampoo I was able to get Kart Man's name out there via my own personalized billboard.
Here's the data from the billboards.  Because of Kart Man's heroic efforts, correct shopping cart placement has increased by 42%, America's divorce rate has gone down 31%,
 and children's laughter can be heard throughout the land.