This is Kart Man, my alter ego.  He is smart and popular.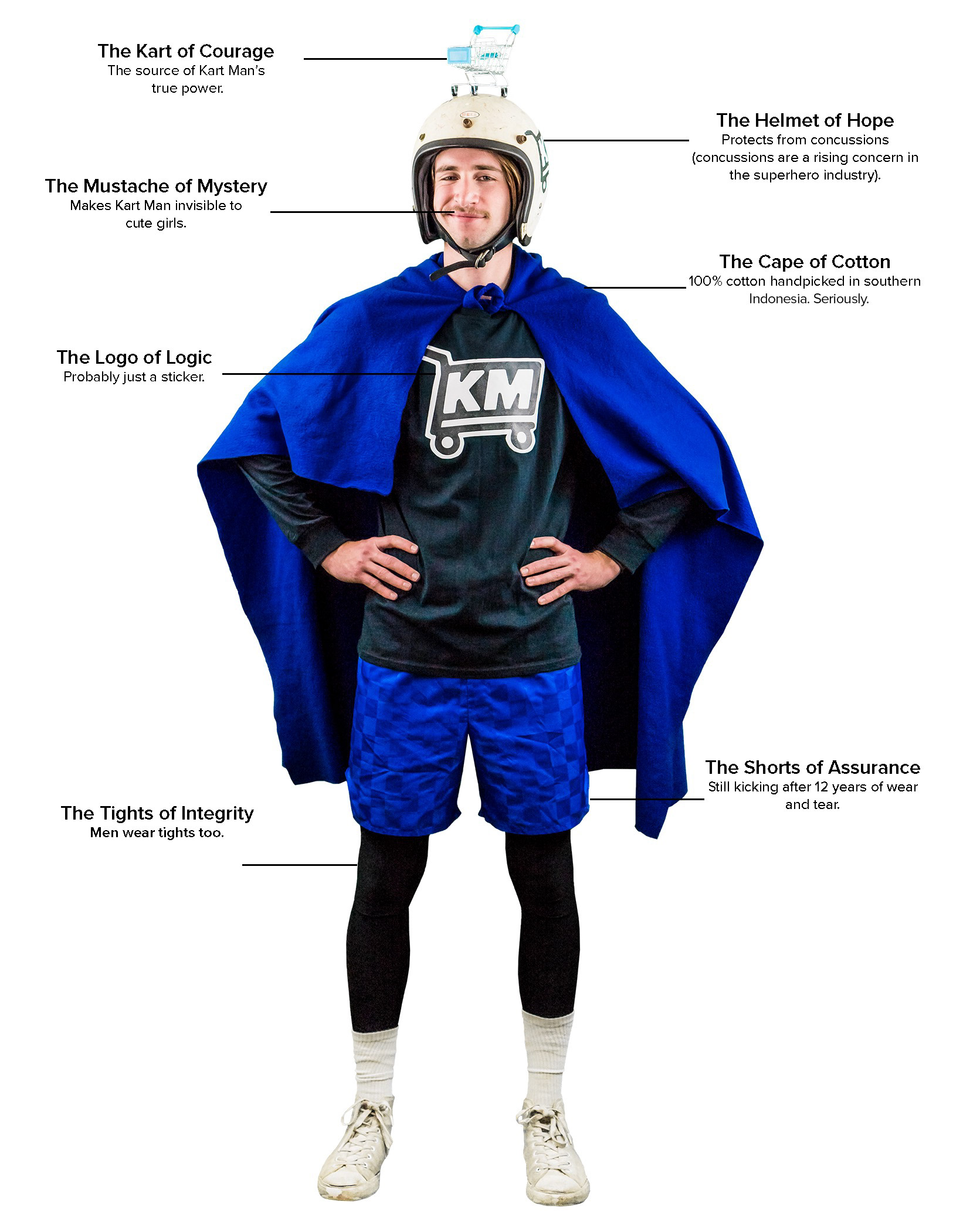 Thanks to modern advancements in technology, advertising, and dry shampoo I was able to get Kart Man's name out there via my own personalized billboard.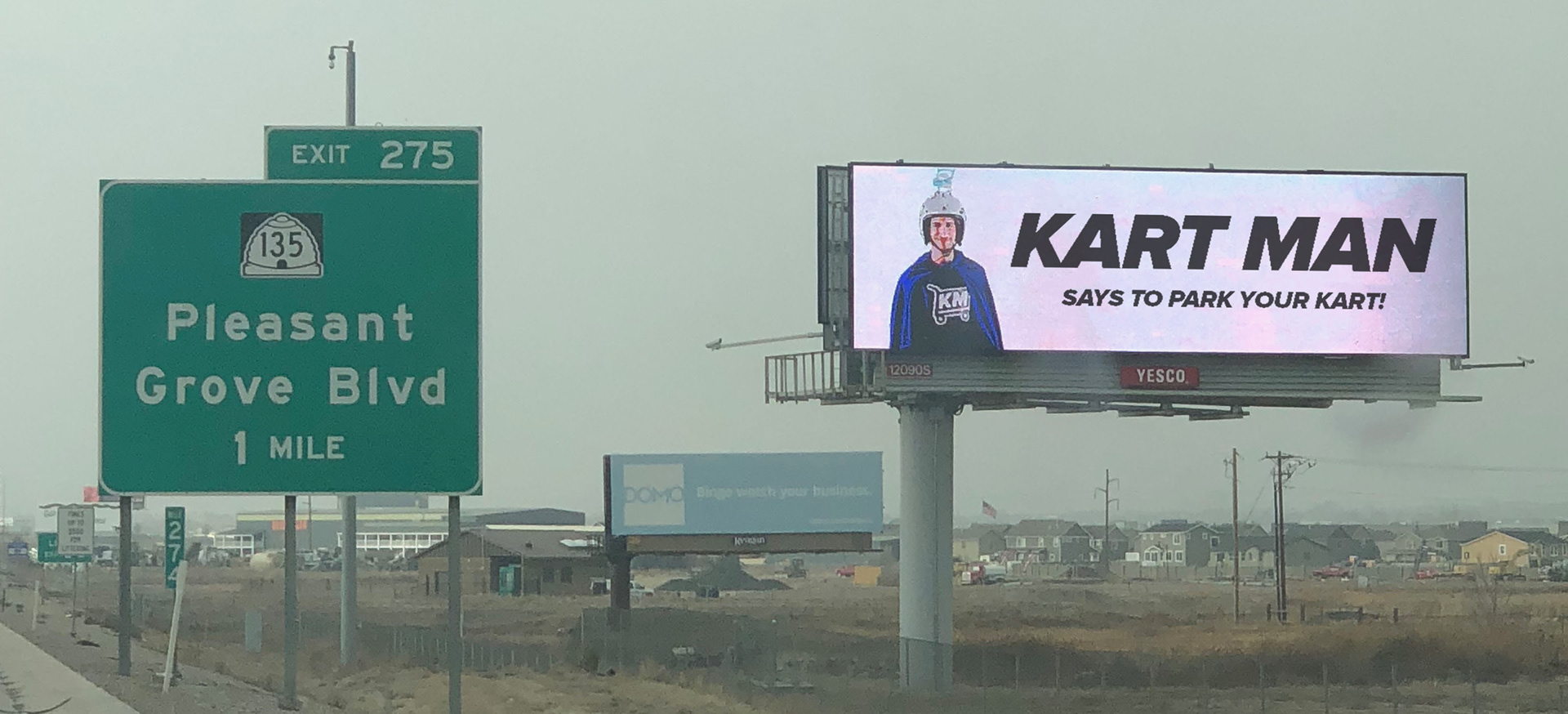 Between paying for rent, tuition and a gym membership being a super hero doesn't come cheap so we created some Kart Man swag to raise some funds.